Good treatments are not possible without good beauty therapists…
…and good beauty therapists cannot exist without good training.
The beauty therapist begins each Guinot treatment with a customised in-depth consultation to determine the right treatment, given the client's skin type and beauty goals.
When you enter the treatment room, the welcoming fragrance of the essential oils beckons you on a wonderful beauty voyage.
Relax and abandon yourself to the expert hands of your beauty therapist.
Hydradermie 1
Hydradermie is a star treatment and is an exclusive Guinot treatment.
Hydradermie is the improved Cathiodermie facial which includes a galvanic and high frequency massage which allows specialised products to deep cleanse and re-hydrate the deepest layers, regenerating the skin and giving a healthy balanced complexion for all skin types.
£59
Hydra Clean
The Hydraclean treatment is designed to cleanse the face paying particular attention to the T-zone, thanks to the only treatment method of its kind.
The Thermoclean heating electrode diffuses gentle heat that rids the skin of toxins and excess sebum.
A 30-minute treatment combines deep cleansing and a relaxing massage, leaving the skin clear and radiant skin types.
£38
Hydralift 1
The Express Lifting Treatment
With age and fatigue the contours of the face become heavier and less defined and the signs of ageing appear on the face.
The Hydradermie lift is a lifting facial that tones the skin and exercises the muscles, enabling them to regain tone and firmness thus lifting the features and giving the face a rejuvenated effect.
By the end of the treatment the face looks smoother and firmer. 
£49
Course of 6 Treatments £275
Hydra Plus Facial
This multifaceted treatment delivers deep cleansing, purification, oxygenation, and maximum hydration. Personalised gels are chosen to suit your specific skin needs that will penetrate through our mild ionised current to regain your skin's natural radiance. In addition, Hydradermie Plus targets the eye and neck areas as well as the face with firming and hydrating gels to smooth away the signs of aging and restore a healthy glow.
£79
Hydra 1 With Hydra Lift
Classic Hydradermie facial which includes a galvanic and high frequency massage which allows specialised products to deep cleanse and re-hydrate the deepest layers, regenerating the skin and giving a healthy balanced complexion plus the for all skin types. Plus the Hydradermie 1 lifting treatment tones the skin and firms the face deep down by exercising the muscles. In depth, the muscles regain tone and firmness
£86
Hydra Peeling
Hydra peeling is a skin rejuvenating treatment with two peeling options that are prescribed based on the client's beauty goals and level of sensitivity on the skin. This revolutionary skin renewal treatment even enables clients with sensitive skin to enjoy. The hydra peeling can brighten skin tone, diminish dark spots and erase visible signs of ageing. … 
Hydra Peeling is a unique alternative to aesthetic medicine
£55
Essential Facial
The ideal introduction to Guinot treatments – this facial includes gentle cleansing, toning, exfoliation and massage, followed by a delightful lavender and menthol-based mask to leave your skin smooth and luminous
£40
Essential Facial and Steam
The essential facial, plus steam, to clear and decongest the skin. Includes extractions
£48
Age Summum
The Ultimate Anti-Ageing Treatment.
Age Summum uses pure Vitamin C, Hyaluronic Acid and Pro-Collagen to target the signs of ageing.
Active ingredients penetrate the skin using the exclusive Age Summum anti-ageing facial massage.
Fine lines and wrinkles are smoothed.
£68
Eye Logic
The Instant Eye Repair Treatment
This unique treatment targets signs of ageing and fatigue around the delicate eye area including fine lines, wrinkles, puffiness and dark circles.
Using an expert combination of machine technology, specific hands on massage and a specifically designed eye mask soaked in a concentrated skin repair serum, this treatment helps diminish the appearance of fine lines and wrinkles and reduce puffiness and dark circles.
£52
Lots of Extra Pampering (Guinot Facial)
I  had a wonderful facial  with lots of 
Extra pampering   
Very much appreciated .
Thank you
We are stockist of Environ Jane Iredale  Advance Nutrition & Guinot Products.
Call us on 01273 463972 for advice and orders
Gift Vouchers
Gift Vouchers are available all year round.  These are ideal for Birthday gifts, Christmas Presents or for that Special Gift.
From £20
Call us on 01273 463972
The Vinery Loyalty Card
Make your treatments count even more.
Collect your stamps for each visit.
Receive £5 off after 5 visits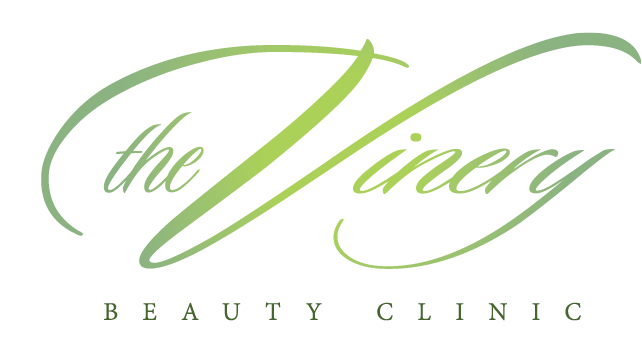 432 Upper Shoreham Rd,
Shoreham-by-Sea BN43 5NE, UK
Tel: 01273 463972
Hours
Monday: Closed
Tuesday: 10am - 8pm
Wednesday: 10am - 8pm
Thursday: 10am - 8pm
Friday: 10am - 6pm
Saturday: 10am - 4pm
Sunday: Closed