Indian Head Massage
Indian head massage is a relaxing therapy that can be extremely effective in preventing and alleviating common tension headaches and can help those suffering from migraine.
Indian Head Massage is an excellent method for releasing stiffness in the neck, shoulders and upper back, as well as loosening and stimulating the scalp to improve circulation and the condition of hair and skin.
On a more general level these sessions help to relieve everyday stresses and tension, to release and eliminate toxins and lactic acid that build up around the muscles and the joints, and to promote a state of self -healing and health in both body and mind 30 mins.
£49
The Swedish Massage
This is the most common and best-known type of massage in the West.
Based on the Western concepts of anatomy and physiology therapists utilize this type of massage to stimulate circulation, flush the circulatory system, release tight muscles, restore range of motion, and to relieve pain.
Full Body
   One hour Two hours
£58      £95
The Vinery Massage
The ultimate top to toe massage, warmed lavender wraps are used in this amazing de-luxe treatment. Starting with dry body brushing stimulate the lymphatic system, encourages important blood flow & exfoliating away dead skin.
Using pre mixed aromatherapy oils by Neals Yard with oils tailored to your needs we can alleviate stress and tension and often induces a sense of deep relaxation, increased well-being and renewed energy.
 Finishing with intense hydrating body creams, incorporating foot massage, scalp and shoulders, all this takes place in a one of our lovely treatment rooms under candle light, pure bliss.
£75
LaStone Massage Therapy
The treatment is deeply relaxing and powerful – one stroke of a hot stone is like ten of the hand. 
The original hot stone massage. Using hot basalt stone and cold marble to create vascular gymnastics and encourage the body to heal itself. La Stone treatments are tailor made and prescriptive to the client. The therapeutic potential of this treatment goes beyond measure.
Benefits include: The promotion of a natural healing response within the body. Thermotherapy brings about healing, balance and rejuvenation.
The use of warm basalt stones helps to create relaxation through a combination of stone placement and massage. The treatment helps to restore balance on a physical level. Alternating between hot and cold it flushes the body of toxins, cleanses the lymphatic system.
La Stone goes beyond the physical experience of typical massage, and enters deeper dimensions of relaxation, health and wellbeing, creating a positive approach to 'Body-Mind-Spirit' philosophy.
£75 


Lava Shells
Experience the warmth and soothing relief from Lava shells. using self heating natural tiger clam shells this deep tissue pressure point massage eases away muscle tension, releases energy flow and restores a sense of balance to the entire body and mind as well as acting as a natural colonic on the digestive system and provides deep relaxation. 
Full Body Shell Massage
The original Lava Shell massages which acts as a natural colonic on the digestive system and provides deep relaxation. Experience the warmth and soothing relief of the Tropics as the therapist glides the smooth Lava Shells around the body tummy area, stimulating circulation to remove blockages and provide relief from bloating, discomfort and IBS. The heat from the lava shells also stimulates blood supply resulting in healthier looking skin whilst the deep tissue pressure point massage eases away muscle tension, releases energy flow and restores a sense of balance to the entire body and mind. 
Allow extra 15 mins to prepare.
 £85
Back, Neck and Shoulder Shell Massage
For an intensive back, neck and shoulder treatment this deep tissue massage uses heated lava shells to achieve a firm deep pressure and treat deep rooted muscle problems. The radiating heat from the shells releases tension and leaves you feeling instantly stress free and rejuvenated.
 £45
Back and Leg Shell Massage
Lava Shells generate heat for over an hour, and are perfect for stress busting and promoting deep relaxation. The Lava Shell back massage is a deeply comforting massage which uses recycled, naturally self-heating Tiger Clam shells from the sun kissed shores of the Philippines. These marine polished sea shells glide smoothly over the back, and with their soothing heat are perfect for men or women that want deep tissue work, as they help release muscle tension, unblock energy flow, and leave you feeling rejuvenated.
 £55
Aromatherapy Full Body
Your therapist will take a case history and decide on the most appropriate blend of essential oils to use. Aromatherapy is a cumulative therapy; an individual session can be very beneficial but for help with specific problems, or as a preventative treatment, regular sessions are recommended.

 

An aromatherapy session can alleviate stress and tension and often induces a sense of deep relaxation, increased well-being, renewed energy and vigour. Aromatherapy can help with a wide variety of health concerns, including muscle aches and pains, skin problems, poor sleep, anxiety and depression.
Reflexology
Reflexology is one of the oldest forms (evidence of use by the Eygptians,Chinese, and Native Americans ancient civilisations) of natural medicine that uses light pressure to the nerve endings in the feet to stimulate the body's self healing mechanisms by encouraging a return to balance within all the body's physiological systems.
Stress and tension can be released by stimulating energetic pathways to clear blockages via the feet reflexes that connect to different parts of the body.
£49
"The heat and smoothness of the shells, combined with the massage strokes, induced a feeling of calm and relaxation." "I didn't want to leave the room."
"I felt that deliciously weird combination of refreshed and relaxed." "I had underestimated this treatment." "The combination of heat and a good massage delivers the goods." "I wandered out in a little cloud."
"Just make sure you ask your therapist to let herself out – you'll be fast asleep."
We are stockist of Environ Jane Iredale  Advance Nutrition & Guinot Products.
Call us on 01273 463972 for advice and orders
Gift Vouchers
Gift Vouchers are available all year round.  These are ideal for Birthday gifts, Christmas Presents or for that Special Gift.
From £20
Call us on 01273 463972
The Vinery Loyalty Card
Make your treatments count even more.
Collect your stamps for each visit.
Receive £5 off after 5 visits
Lots of Extra Pampering (Guinot Facial)
I  had a wonderful facial  with lots of 
Extra pampering   
Very much appreciated .
Thank you
HCE EYE LOGIC LIFT
The Instant Eye Repair Treatment
This unique treatment targets signs of ageing and fatigue around the delicate eye area including fine lines, wrinkles, puffiness and dark circles.
EYE LIFT
THE ULTIMATE EYE LIFTING TREATMENT
This unique treatment reduces signs of ageing and
fatigue in the eye contour area. The combination of
exclusive eye massage techniques and muscle
stimulation using micro currents works to visibly lift,
tone, aid drainage and boost microcirculation. An
intensive eye mask infused with active ingredients
leave the eyes looking more radiant and youthful.
£63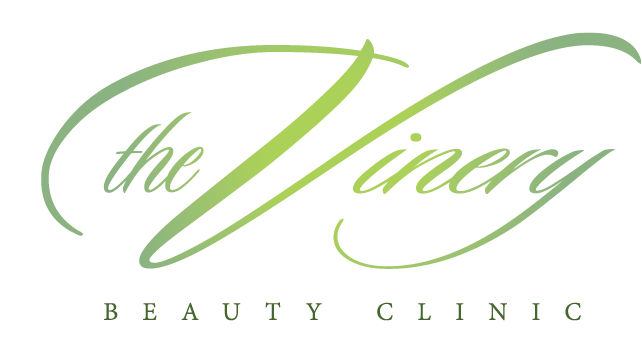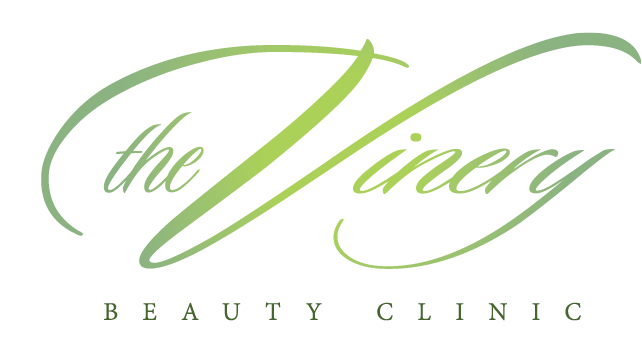 432 Upper Shoreham Rd,
Shoreham-by-Sea BN43 5NE, UK
Tel: 01273 463972
Hours
Monday: Closed
Tuesday: 10am - 8pm
Wednesday: 10am - 8pm
Thursday: 10am - 8pm
Friday: 10am - 6pm
Saturday: 10am - 4pm
Sunday: Closed